Lauren + Justin | Romantic Engagement Session | Historic St. Mary's City | Jacksonville engagement Photographer
Despite the 100 degree weather + humidity, I am absolutely in love with how this session turned out. & I can only attribute that to the amount of love that these two have for each other. This engagement session was just so natural.
Lauren + Justin said that they've never gotten professional photos done because, which was so hard to believe because they were so amazing at posing.
Seriously, they made my job easy.
A little backstory on this lovely couple: how Justin proposed to Lauren.
We were on vacation this past May in the Florida keys. We took a boat 70 miles south of Key West in the middle of the ocean to an old fort called Dry Tortugas! We walked to the top of the fort overlooking the ocean and he stopped me and got down on one knee! It was amazing. But I was so surprised I thought he was kidding!!
We decided on St. Mary's City because of the classic, beautiful, and simple feel to the location. In all honesty, location isn't a big deal when it comes to engagement sessions. The focus is on 2 people who are so deeply in love - something that can be seen in any setting they're in.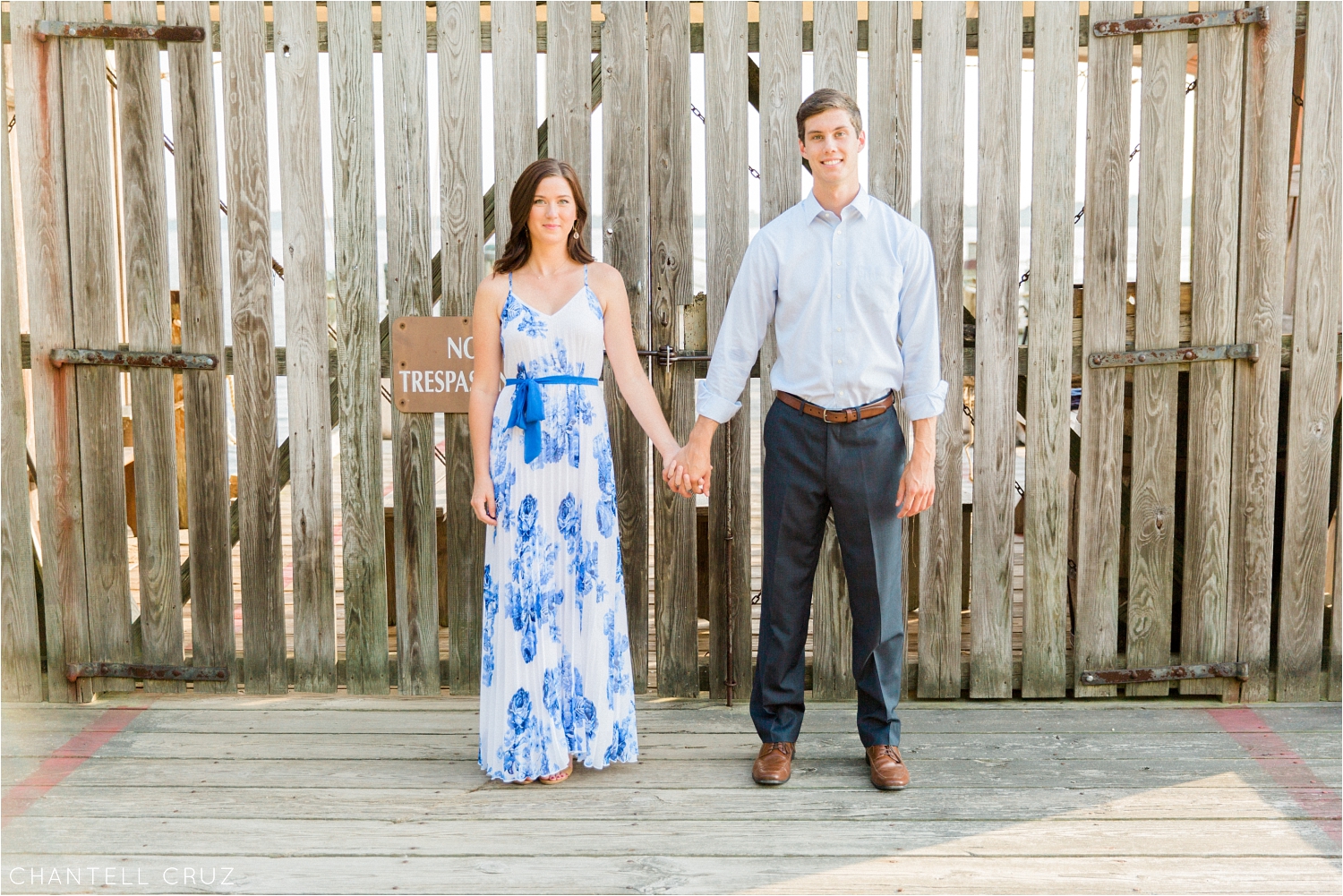 Chantell Cruz is a Northeast Florida Photographer, specializing in natural light lifestyle portrait & family photography. She offers portrait services for high school seniors, families, and couples. She also captures small weddings and elopements.
Chantell Cruz Photography is located in Jacksonville, Florida, and serves the surrounding area. We are also available for sessions in Orlando and Central Florida.